Our engagements
Cavac Biomaterials: certified ISO 9001
ISO 9001 is a standard that establishes requirements for a quality management system. It helps companies and organizations to become more efficient and always with the aim of improving customer satisfaction. This certification enables us to meet the needs and expectations of our customers, work more efficiently through process optimization and meet applicable legal and regulatory requirements.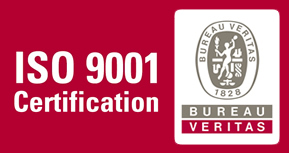 Zero waste production
Cavac Biomaterials recycles the entire plant for diversified industrial outlets.